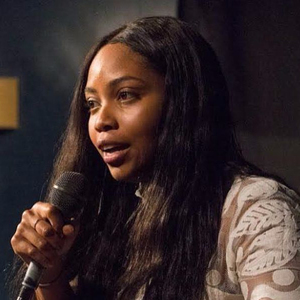 Tooky Kavanagh
Co-Host of Loud Women
With razor sharp wit and a charm once described as "ineffable," Tooky (rhymes with cookie) Kavanagh speaks her mind with honesty, charisma, and edge. After just a few years on the scene, Tooky has already performed in New York, Denver, CO, and all over New England.
Her standup credits include December 2018 Comic-In-Residence at The Comedy Studio, The 2017 Women In Comedy Festival, The 2017 Boston Comedy Festival, Boston Comedy Chicks, The 2017 Boston Comedy Arts Festival, The Producer's Club, and Comic Sit-In at The Riot Theater.
She's been featured on lineups with comedy notables Gary Gulman and Eugene Mirman, performed on a Comedy Central showcase at the Rockwell Theater in Somerville, MA, and was selected to audition for the prestigious Montreal Just For Laughs festival. As an actor, she's a supporting character in the short film, Woman Unknown, and is a recurring character in the web series, Paid For By.
She can be seen regularly at venues such as The Comedy Studio, ImprovBoston, and Laugh Boston. Also, she's the one who described her own charm as "ineffable," but it's still true!
For more info and upcoming shows, check out her website.
Tooky Kavanagh has hosted 34 Episodes.
December 5th, 2018 | 36 mins 20 secs

aidy bryant, body positivity, comedy, feminism, hulu, lindy west, saturday night live, shrill, snl

Tooky and Marissa dive into the whole "rape joke debate" because we might as well get into THAT conversation right away.

November 24th, 2018 | 30 mins 33 secs

aidy bryant, body positivity, comedy, feminism, hulu, lindy west, saturday night live, shrill, snl

What we know about Shrill on Hulu